Thought Leaders: New Normal, New Ways of Working
When
Location information
182 Cecil St, #13-01 Frasers Tower
Singapore
Where to find the event

Microsoft Singapore
Contact name

Tom Jones

Contact phone

+63 2 8405 5128

Contact mobile

+63 2 8405 5128

Contact email

Website
Add to calendar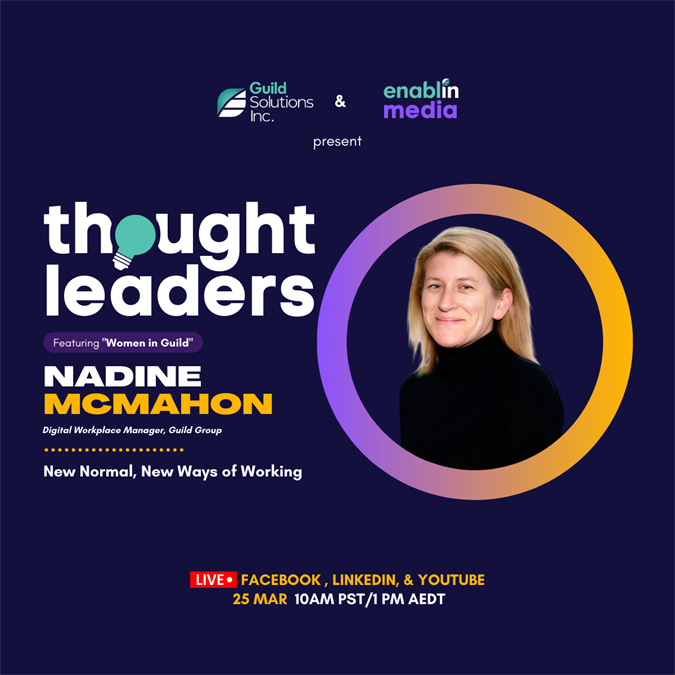 Attend this webinar and get a FREE certificate!

What have been the new ways of working in the new normal? How can technologies be maximised in these new ways?
Join us as Nadine McMahon, Digital Workplace Manager of Guild Group, discusses the new ways of working with digital technologies. Her talk "New Normal, New Ways of Working" is coming live this 25 March 2021 at 10 AM (PST) / 1 PM (AEDT) on Facebook, LinkedIn, and YouTube.
For our participants in the Philippines, stay tuned throughout the session on how to request for a free Certificate of Attendance. NO REGISTRATION required. Just head over to this live video on the said date and participate.