#LODS Series w/ Belle Baldoza
When
Where to find the event

GSI Facebook, LinkedIn, & YouTube Channel
Add to calendar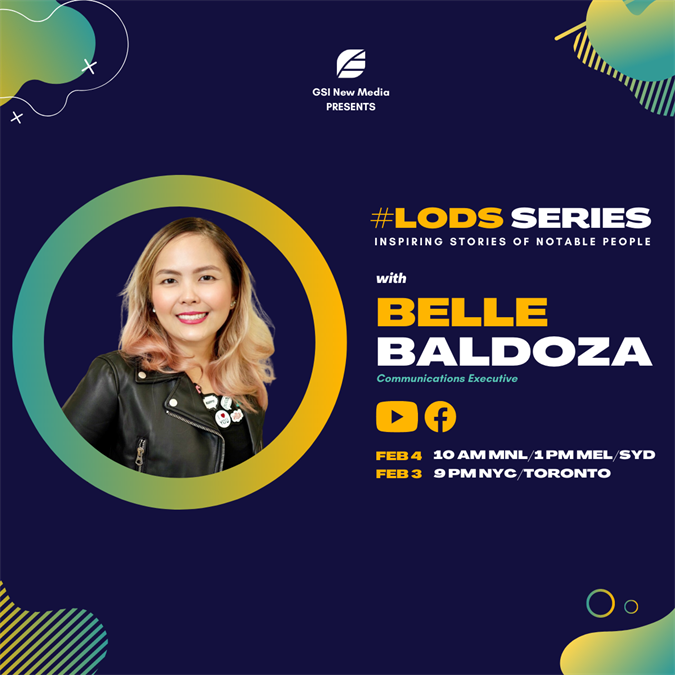 Looking for inspiration? Want to know the secrets of today's professional idols? Then, check out #lods!

For our first episode on 04 Feb, we'll sit down with Belle Baldoza, a communications executive has been among the senior PR leaders of Netflix, Uber, Airbnb, and Tiktok in Asia. She was named by Provoke Media in 2019 one of the "Innovator(s) 25" in Asia-Pacific and among the 12 Global Rising Stars.

Graduated cum laude of BA Broadcast Communication from UP, Belle currently hosts her own podcast, "Why Not?" The podcast streams on Spotify.
Mark your calendars!

Feb 4 10AM MNL; 1PM MEL/SYD
Feb 3 9PM NYC/Toronto

The event will stream live here on Facebook and Youtube. Join the discussions!